I know I have said before how much I love Pinterest!
Such a great source for storing inspiration scrapbooking, decorating, gifts, quotes and so much more.
Today I wanted to share a the most recent pin from each of my different scrapbook boards.
1.
Scrapbook Inspiration
did for Pinkfresh Studios. I love the stamping, misting, stitching and die cuts. Such a fun page!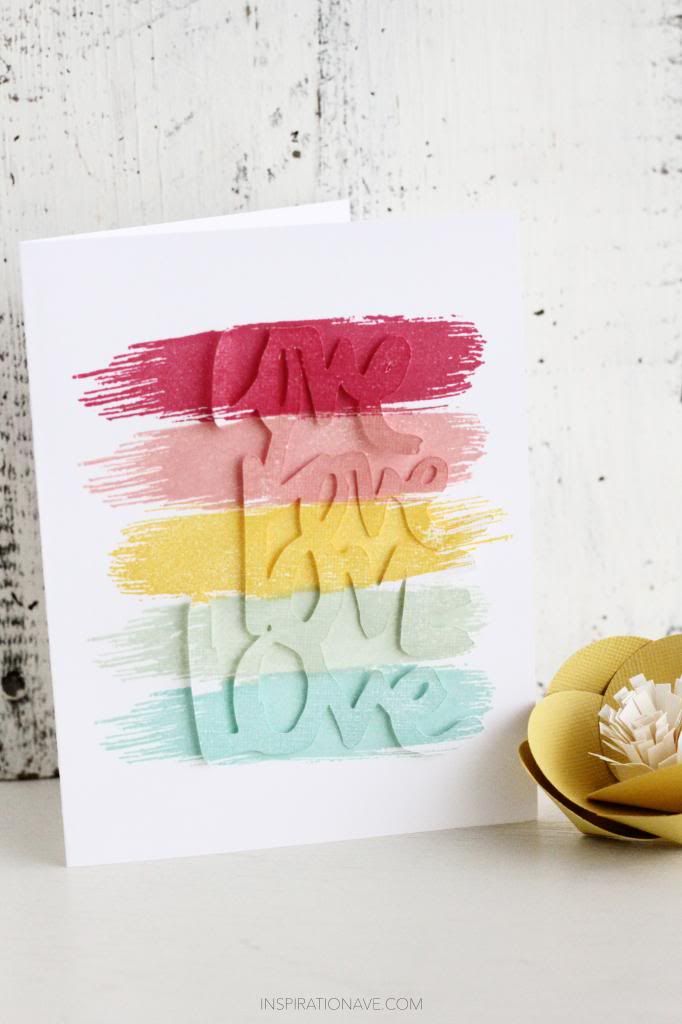 This card was on the
Inspiration Avenue blog.
I don't have a die cut machine, but I can see using my gelatos and maybe thickers to create something similar.
4.
Scrapbook Techniques
I found this tutorial for a gelato background on the
Some Odd Girl blog.
I have been wanting to use my gelatos more and this seemed a good one to pin!
These are not free, but they were so adorable I pinned them anyway. I just may give in and buy them or use the quotes on a future page. I found them at
Sweet Shoppe Designs
. But I do have a lot of free printables pinned on this board as well. And of course pocket page ideas and examples from different scrapbookers.
And this is just a link to a Pinterest group I am a part of with some other scrapbookers. It's a board people can join or just follow, but there is a lot of great scrap inspiration that we all pin there from around the internet.
Do you use Pinterest as a resource for your scrapbooking? Feel free to link any of your scrapbook boards that you would like to share with us in the comment sections below or over at our Facebook page!
Also, I would love to offer a challenge this week! Use one of the sources above as inspiration for your own project. It can be colors, a quote, using the sketch, or whatever comes to mind. If you do, link up here and I will feature the projects soon!